Northland Guide Service Welcomes You To Our Home Page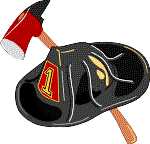 In Loving Memory Of Eddie Malinski, lost in the line of duty 10/4/02.
You answered your last alarm, well done my friend, well done.
You will be very much missed down here.

Hunting Season is once again over.
But don't despair! You can reserve a spot now!.
Book Your 2004 Maine Hunt Now!



Don't ya just hate being mocked by the critters yer hunting? Like that sassy bear over there ~~~~>
It's time to get even!! Take home a trophy and dinner all at the same time. Don't miss your chance to show that sassy bear who really is the best. You could be doing your own victory dance soon!!!

Contact Paul Malicky of Northland Guide Service to insure you get the opportunity to have one of Maine's BEST guiding you on your hunt of a lifetime!

Don't pass up the chance to get to know one of Maine's most loved and respected guides, swap stories with him, make new friends and memories that last forever.

DON'T DELAY, CONTACT PAUL TODAY!!


Join us for a hunt in the beautiful State of Maine!
This is my first attempt at a web page so please BEAR with me as there will be changes and additions on an ongoing basis. Grab your favorite drink, get nice and comfy, sit back, kick yer shoes off if yer of a mind to, we don't mind at all, and relax, we may be here awhile LOL

Specializing in guided hunts for Bear, Deer and Moose.
Paul Malicky, owner of Northland Guide Service, is a Registered Maine Hunting and Fishing Guide, carpenter in the off season and a volunteer fireman.


Be sure to read the exciting story about Jake and his first moose on the About page. Stop and check on the continuing story of Fred the black bear on the What's New Page, he's one crazy, smart bear LOL. And on your way by dont forget to stop and sign our Guestbook!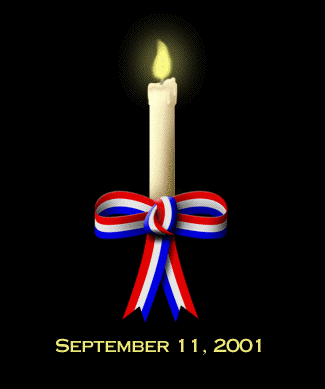 In loving memory of all those that gave their lives on 9/11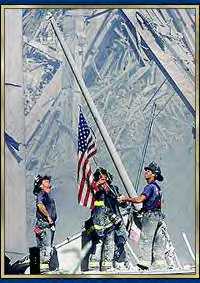 Visit this site to learn about the brave men who gave their lives on 9/11 from Squad 41 and join with Realtree by purchasing a shirt,ALL proceeds from the sales of these specialty shirts will go directly to the Squad 41 Association Heroes Fund.
Hunters Helping Heroes -- Realtree Online
To directly help the families of those lost from Squad 41, visit
F.D.N.Y. Squad Company 41

America will never forget!
THE FIREFIGHTER'S PRAYER

When I am called to duty, God, wherever flames may rage; Give me strength to save some life, whatever be its age.

Help me embrace a little child before it is too late or save an older person from the Horror of that fate.

Enable me to be alert and hear the weakest shout, and quickly and efficiently to put the fire out.

I want to fill my calling and to give the best in me, to help my many neighbors and safeguard their property.

One day if I must give my life, protect with caring arm those loved ones I leave behind when I answer my last alarm.
AMEN









visitors to my site